Meet ://radiantweb - an October CMS pioneer
Meet ://radiantweb - an October CMS pioneer
Posted in Case Studies on Nov 01, 2018
Businesses, both web studios and their clients, continue to choose the October CMS platform. We recently had a chance to interview Chad Cantrell, an owner of a small U.S. digital studio called ://radiantweb. Several years ago, he and his colleague-wife choose to begin working mostly with October, and they haven't looked back since.
One remarkable fact about Radiantweb is that they began to use October CMS from its Beta version and the company became the first third-party author on the October marketplace. Since then, Radiantweb has successfully completed several large clients' projects and become an official October CMS partner. In this case study, Chad explains why October has been a game changer for Radiantweb and why he won't develop on anything else.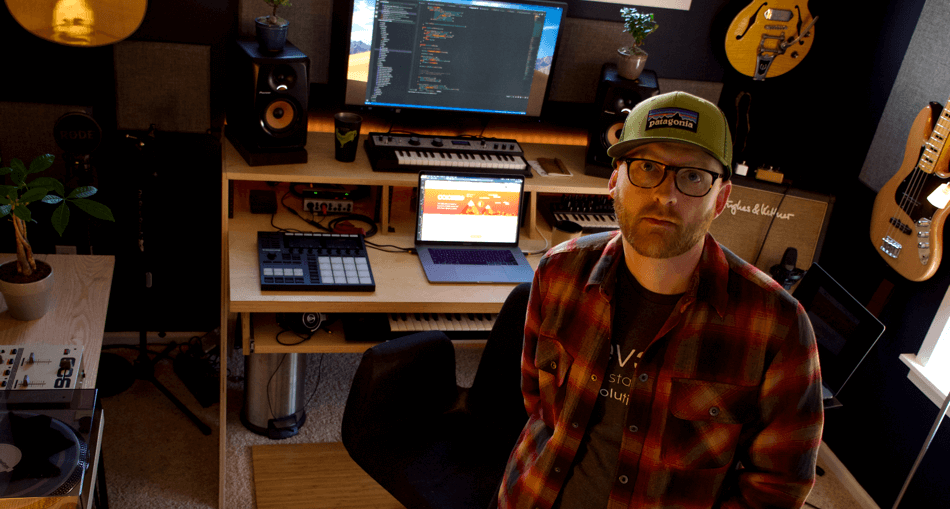 From WordPress, Joomla and Concrete5 to October CMS
Chad and his wife started Radiantweb back in 2011. Most of what they do is custom applications that extend existing CMS functionality and provide solutions to business problems. The company helps clients with CRM functionality and dashboard workflows by combining features from multiple existing plugins to create robust functionality such as a booking and reservation system.
The company prefers to work on large, complex projects, with the focus on providing clients with quality services, rather than taking on large numbers of projects. Chad tries to be choosy about who they partner with, as it's extremely important for him that Radiantweb becomes an extension of its clients' businesses.
Chad first came across October CMS in 2014. Here, in his own words, he describes what brought him to October in the beginning:
I was instantly in love. I never looked back. One thing for me simply came down to communication and leadership. Sam and Alexey had a very simple vision and drove that with passion and commitment that I hadn't seen. And it was very principled and grassroots vision. I was excited from the get-go.
For a small digital studio, transitioning to October was a simple decision; although Chad had to transition some websites from Concrete5 to October. Radiantweb is currently in the process of moving a website for a City in the State of Oregon to October. Chad helped his clients see the "mess" they were bringing to the website by allowing users to freely edit the contents on the front-end. The site is not yet live. For that project, Chad used the RainLab Pages plugin and also created some custom admin applications to allow the department to manage certain business processes.
The transition to October was definitely beneficial for Radiantweb's business, Chad's words:
The efficiency in scaffolding up new apps and roughing them in with speed into a backend that has nearly everything you need is amazing. What would take me 3-4 days in Concrete5 at the time, I could rough in within October CMS in about 3 hours. It was an insane difference. For sure October saves time and money. I won't develop on anything else.
Issues with Other Platforms
For many years the industry have been "in love" with in-context editing; a WYSIWYG site maintenance model. Chad found more and more of his clients coming to him asking for help redoing their sites. He quickly saw a pattern - that giving design editing access to people who had no background in design was a bad idea. This led to poor outcomes with garbled, nonsensical "garbage." In other words, front-end WYSIWYG/drag-and-drop editing concept, in Chad's opinion, is highly overrated.
It can work if you're willing to put extreme design restriction on it, but to me, that's not any better than what we can do in OctoberCMS using the Content Editor or the Pages plugin.
One common problem with other platforms is that they are designed to be a product that offers everything for everyone. This leads to systems that are bloated with features and complexity. October tries to be the opposite - it has a very simple core, with a number of features that are intentionally limited.
The Beauty of October CMS' Philosophy
October offers ease of maintainability, design and extensibility - Chad sees these as the highest values of the platform. After encountering October CMS, he was taken aback by its simple Laravel-based core and elegance. He was up and running, creating plugins and deep in business logic in almost no time. What took 3-4 days in Concrete5, he was able to rough out in about 3 hours using October. Chad says, "It was an insane difference."
In addition, he says, the core updates were so graceful; whereas, in Concrete5 (at the time), the core update basically guaranteeing instant technical debt. With October, he found himself more excited, than at any time before in his career, about building applications and admin functionality.
First Marketplace Author
Soon after joining the October community, Chad ported the ProBlog plugin from Concrete5 to the October platform. ProBlog became the first commercial plugin on the October marketplace and it quickly became popular. Chad also ported ProEvents, a robust events and calendar management plugin. As of today Chad has 3 commercial and 2 free plugins on the October marketplace.
I was able to refine ideas and add things that I had always wanted to do in it within Concrete5 in about a third of the time that was so unmotivating to me before. And that was the same time I decided to hang up my Concrete5 cleats.
You can reach out to Chad for ://radiantweb services through their website, or right here on his October author profile.
Partner and Guest Author
Chad has been a partner of October CMS for several years, helping us to grow and sharing his business and technical ideas. He is going to publish developer-oriented posts and videos in our blog, explaining how to use October for various scenarios and how to combine functionality from multiple existing plugins.
Have you had a similar experience transitioning a small business to October CMS or being a successful author? If you have, please share! Our readers would love to hear your story - you might even inspire others to begin the transition to October or become a marketplace author!