October CMS
The CMS platform trusted by thousands of digital studios and their clients. Based on Laravel.
October is a free, open-source, self-hosted CMS platform based on the Laravel PHP Framework. Thousands of digital studios and freelancers all over the world love October for its simplicity, flexibility and modern design. Their clients are happy, because October saves them both time and money.
Large community
The community contributes hundreds of high quality plugins and themes to the October CMS marketplace.
Simple modern CMS engine
October doesn't impose any restrictions on the website page structure, HTML or CSS markup.
Easy to learn and use
October CMS has a great documentation and is built on Laravel - the best available PHP framework.
Just enough features to make you happy
October CMS isn't bloated with features that you don't need. It brings you the power of Laravel with the simplicity of pure HTML. Universal extendable dashboard, Inspector, reusable CMS components - everything will make you smile. Use your favorite code editor and usual workflow for creating and updating websites.


October CMS is trusted by 30,000 developers all over the world
October CMS is an ideal tool whether you are a self-employed web artisan or a small-to-medium digital studio. October is used as a primary CMS platform by studios who have world famous brands in their portfolios, such as Toyota, KFC and Nestle. The Dallas Museum of Art uses October CMS in their information kiosks.
Many of October users are located in Europe and North America.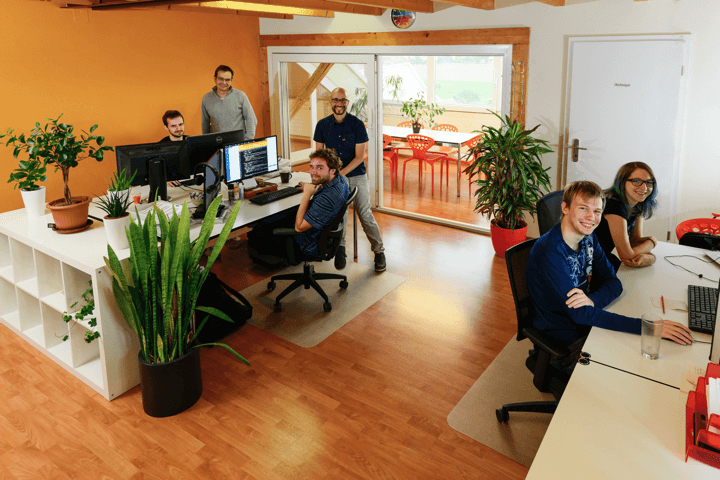 Latest from the blog
The Web agency, inetis sàrl from Switzerland, has been in business for 12 years. During their business history they've built more than 70 websites on Joomla. Two years ago, they made a crucial decision to adopt October CMS. As a result, October is now a primary platform for websites and web applications the company builds. As of today the company has built 25 websites on October and has migrated several websites from Joomla to October. We asked the team to tell us about the challenges they experienced before the transition and explain why October CMS became such a valuable tool for the company and their clients.
Looking for professional services?
Find a partner who can help with Find an official October CMS partner who can help with