This plugin create a Table of content (Tabular list) of Headings(H's) out of any given content/pages.
Features
Automatically generate Table of content for Static pages.
Automatically generate Table of content for CMS pages.
You can manually place Table of content in Static Pages.
You can apply it on any content For example on blog content, or any other content in your page/partial
The Table of content can be easily designed from backend.
Video explanation for configuration.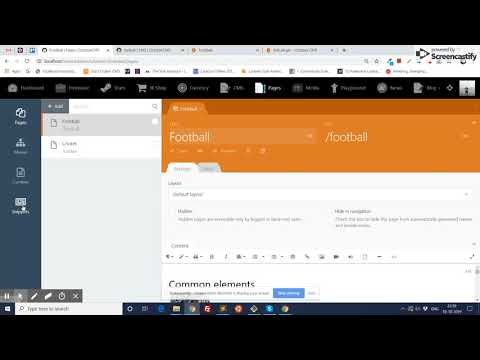 How to install ?
Go to Backend > Settings and then go to install plugin page and type Zakir.TableOfContent and install it.
You can also install by Add to project on octobercms marketplace and then update your website from backend.
There are 3 ways you can show Table of content on front-end.
1. Show Table of content on Static pages/CMS pages
After installation, go to Backend > Settings and type Table of content and click on Configuration link.
Select automatically insert on all static pages and cms pages and you can also exclude any pages from them.
After completing this, you need to add component TableOfContent in Layout.
Now go on front-end, you can see a Tabular list created from heading's.
2. Show Table of content on specific place in Static pages
Go to Pages > Snippets and select Table of content snippet and place it on your static page.
3. Apply on any content of any cms page/partial
You need to apply a twig filter |generate_toc_list(this.controller) upon any content.
It is little bit complex so I have explain how to apply on RainLab.Blog in the video. Please watch it
Note: This plugin depends on jQuery so if you did not have it then you can include it from component. For that, you can see the screenshot .
Javier PayOk

Found the plugin useful on 13 Apr, 2021

Wow, that is exactly what I needed.

Faraz Ur Rehman Quazi

Found the plugin useful on 11 Oct, 2019

An awesome plugin that saves my precious time in developing table of contents.
1.0.3

Fixed the Page Component error for generate_toc_list function

Mar 15, 2020

1.0.2

Seed data in Table Of Content

Oct 11, 2019

1.0.1

First version of TableOfContent

Oct 09, 2019