This forum has moved to a new location and is in read-only mode. Please visit talk.octobercms.com to access the new location.
Deployment with rocketeer and in general + VCS best practices?
info14532
For versioning, we follow @andrew and @that0n3guy by storing everything in Git except the .env file and storage folder. We also work 100% locally, commit to git and then let DeployHQ take over and push everything up to the server. Our process is documented in this Deploy October To Production guide
@that0n3guy - to answer your question on what to do when changes are made in the CMS backend by the client, we use the Backup plugin along with Dropbox export all production content changes and sync them down to the folder on our local machines. This means when we are working locally, we always have the most recent version of content from production and this will get pushed into the repo when we commit locally. Our How To Handle Client Updates On Production tutorial explains it in depth.
This infographic also summarizes: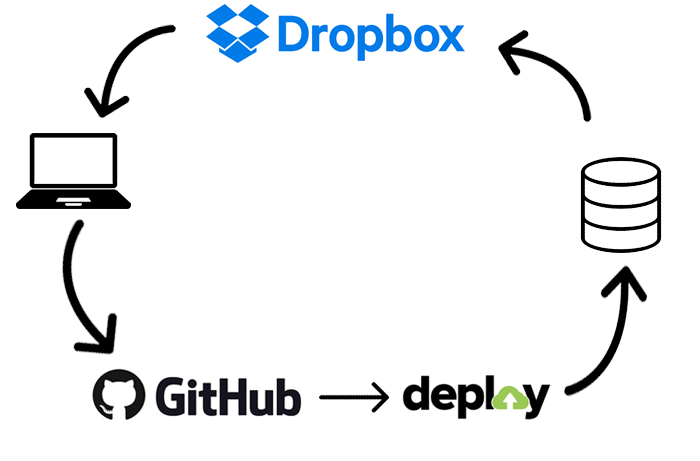 Last updated