Second OctoberCMS anniversary!
Second OctoberCMS anniversary!
Posted in Announcements on Oct 01, 2015
Happy October everyone!
Wow... we have been working so hard that we haven't noticed that a full year has passed since October's first anniversary! It's time to stop and take a look back at the events that occurred over the course of the past year.
It's been pretty quiet here in the blog, but that doesn't mean nothing is happening. We are very focused on developing features, reviewing new plugins and themes, polishing the documentation, growing the Marketplace and the overall quality of October and its ecosystem.
The growth that October had during its second year is astonishing!
60,500 installations (it was 15,000 a year ago).
9,300 projects (was 2,500).
3,400 stars on GitHub (was 1,800).
167 plugins (was 54).
32 themes.
October is now the most popular PHP CMS on GitHub.
The most exciting indication of community trust we have seen recently is the DMA Friends program by Dallas Museum of Arts choice to use October. We are humbled by this vote of confidence and look forward to seeing more projects using October from the professional services and business sectors.
During the year we have finished the Static Pages plugin and the built-in Media Manager tool, which automatically supports image cropping and Content Delivery Networks (CDNs). We hope these features will help make October more friendly for non-technical end users.
October is not a Beta product anymore! The Release Candidate was a big milestone and achievement for the year. Our next stop is the Stable Release where we can wrap up development and start focusing on fine tuning the platform. Currently the main focus of development is the Builder plugin, a job saved for last because it brings all our concepts together in one place and really pushes the limits of the platform -- a suitable way to complete the Release Candidate development stage. Right now we are working on the Form Builder and on boosting the capabilities of the Inspector, currently used by the Components interface, which will be a key tool in our future Rapid Application Development (RAD) concepts.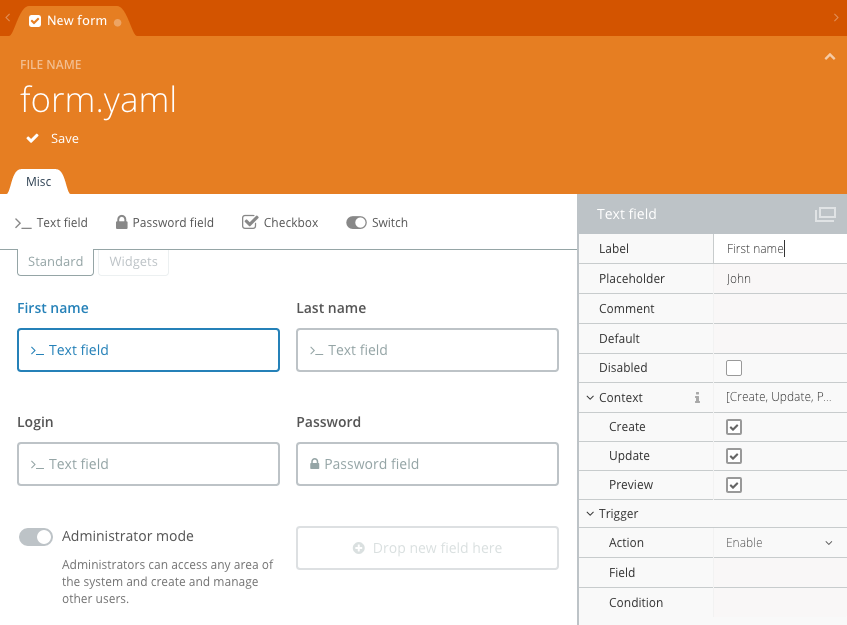 As you can see, we kept our promise that the year would be even more exciting! Thanks again for your support and trust. Let's keep building the best CMS together!