Mid-year update for 2017
Mid-year update for 2017
Posted in Announcements on Jul 15, 2017
We have been pretty busy and quiet over the last several months, so here is a small status update and describe what we are working on.
Pond
October CMS Pond, the installation manager and deployment tool, is continuing the active development phase. Although we've accomplished a lot already, there is still more progress to be made.

Pond is a perfect tool for beginners and experienced developers. One of the most valuable features is the built-in web server, which provides the latest PHP version supported by October out of the box, without installing any libraries and applications on your system. This is great for developing websites for your clients and for creating new plugins and themes for the October marketplace. If you are a plugin developer, you would want to have edge updates enabled in your October installation. Installing new October copy with Pond takes seconds, literally. Enabling Edge updates in the new installation is matter of one mouse click.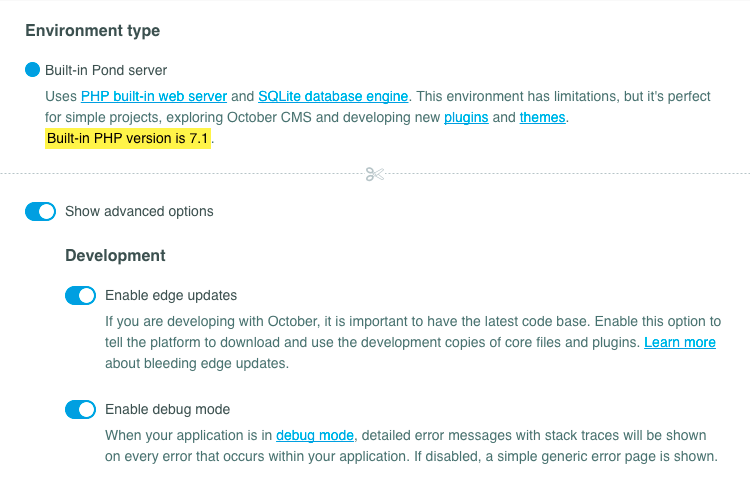 The release date for Pond is still "when it's ready". Subscribe for Pond release notification to try Pond as soon as it becomes available.
Foundation framework upgrade
October uses one of the best PHP frameworks available today, Laravel, developers love it. October has also made a commitment to releasing stable code with low overheads, businesses love it. Sometimes these two worlds can collide and it can be a balancing act, upgrading the framework can introduce unavoidable breaking changes that can hurt the business world.
We believe that October is a platform that should belong to everyone. While we didn't feel it necessary to upgrade the framework, the community spoke and requested it. Contributions made by the community made the research possible and it is the first use of the funds raised this year.
We are proud to announce that October will be upgrading to Laravel 5.5, the next LTS (Long Term Support) release. The expected date for availablity as a test build is between now and August 1st 2017. It is strongly recommended that you view Release Note 9 for details on getting your websites ready for a smooth upgrade.
Here are a handful of new features you can expect with the update:
A new notification engine
Introduction of administrator roles
Email template improvements
Improved mobile and tablet support
Great work to everyone who pushed and made this possible!
Live editing put on hold
Earlier in the year we posted some design work around introducing Live editing features to October. There was mixed feedback about this and we had some lengthy internal discussions around the best way to implement it. As a result we decided to place this feature on hiatus, concluding that it could take months to years to complete based on the time we have available for working on October. We will revisit this feature once October has grown to a level where more time can be committed.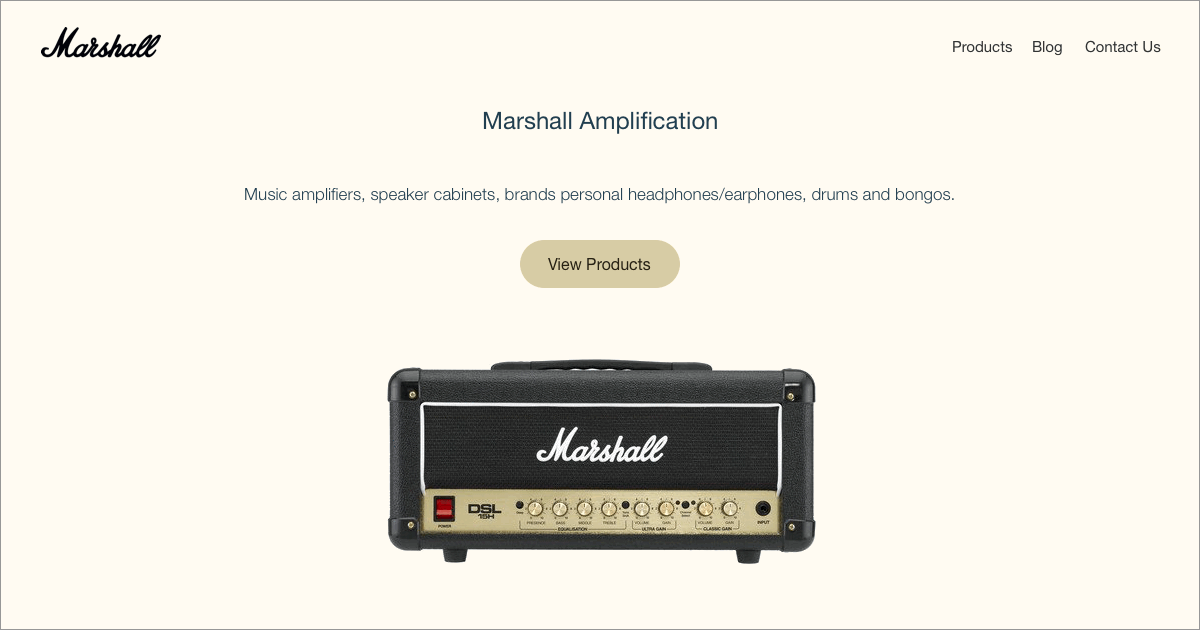 We love building October for everyone to enjoy and we love hearing your thoughts. To really get October to the next level, we requested financial backing from the community to be put towards new features and ideas. It is an optional goal since the project is built on love, and always will be, yet without support it means the October tree grows slower than its potential. To find out how you can help, visit the Partners page.
No product reviews in the upcoming 3 weeks
Our resident approver, Alexey, is going on vacation and won't be reviewing new plugins and themes between July 20 and August 8. To increase chances for your products to be reviewed quickly after August 8, make sure to follow the Quality Guidelines.