Coupon codes for Marketplace products
Coupon codes for Marketplace products
Posted in Announcements on Aug 14, 2016
October has a thriving marketplace of themes and plugins. Of course, this is all thanks to amazing work of our talented authors. Today we're announcing coupon codes - a new marketing tool for authors. This is a great tool for authors looking for ways to stir up new interest or to increase your appeal to web studios in a competitive market.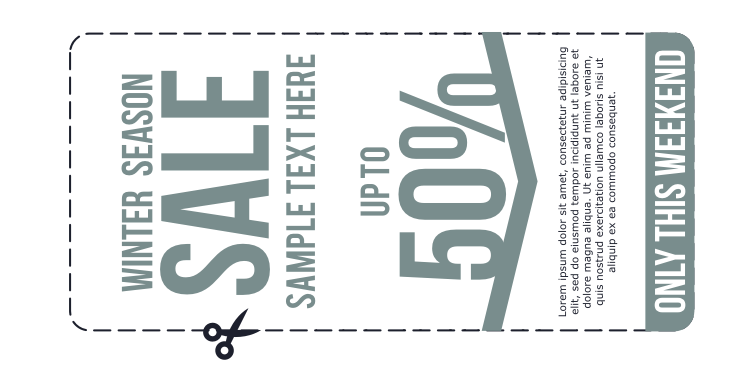 Coupons are a proven method of increasing sales for businesses of any size. According to Advertising Age, the "Bible of the advertising industry", 87% of shoppers use coupons. Marketing firm, A.C Nelson Co. reports that 95% of customers use coupons and 60% are activey looking for them. Billions of coupons are generated every year, resulting in an entire coupon industry!
Why should I use Coupons?
Coupons stimulate interest to new or less popular products.
Coupons create buy-back in customers close to your competitors.
Regular coupon campaigns maintain customer interest.
How do I use Coupons?
Use social networks and blogs to advertise your products and coupons.
Use strong and clear messaging: "$10 off!" or "20% off!".
Be bold: "Buy two licenses of XXX plugin for the price of one!".
Always use quality illustrations or screenshots.
Limit your coupon campaigns, this maintians the value of coupons.
Managing October Marketplace coupons
There's a new "Coupons" link in the plugin and theme management user interface. Coupons can be created for any paid product. When a coupon is applied, it reduces the product price and the amount of gratitude payable (to a minimum of $1.50).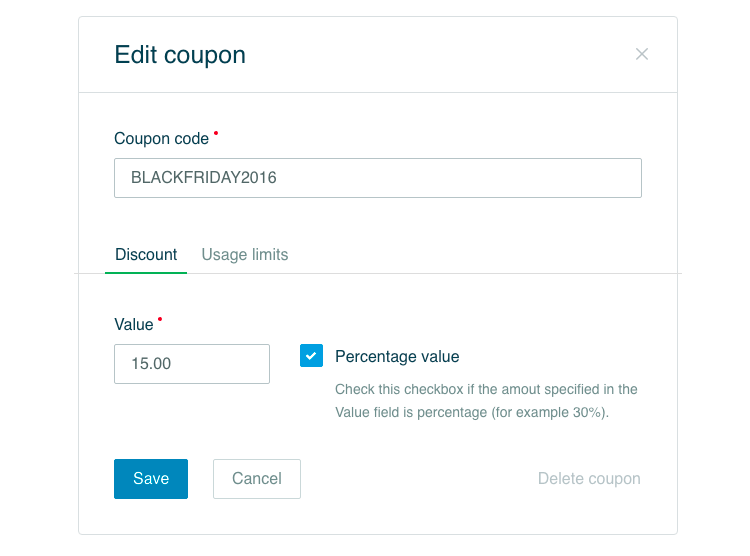 Coupons have the following properties:
Code - coupon code. Coupon codes can only contain Latin letters, digits, dashes and underscores. Spaces are not allowed. Coupon code length should be between 3 and 15 characters. For example: BLACKFRIDAY2016. Coupon codes are unique per product, so you can have coupons with the same code in different products.
Value - the discount amount, either in USD or a percentage.
Percentage value - use this checkbox to specify the amount as a percentage.
Max usage per coupon - the maximum number of times the coupon can be used.
Max usage per customer - the maximum number of times the coupon can be used by a single customer.
Start date and End date - the minimum and maximum date the coupon can be used. The dates should be specified in UTC. Both date values are optional, so that you can create a coupon that starts on Aug 25, 2016 and never ends, or a coupon that ends on Sep 20, 2016, but starts immediately.
The sale email notification now includes information about used coupon (if any). Author sales reports also include the COUPON column, which displays the coupon code and value. Coupons can be safely updated or deleted regardless of whether they have been used or not.
This is only one of the Marketplace updates we have planned for the current October year. Subscribe to the email newsletter to not miss out other Marketplace news!